2023 Billet Information
---
OOAA is thrilled to announce our latest endeavour creating a formal billet program within OOAA. Please see our website for more information in the coming weeks for anyone seeking information on our billet program.
OOAA will be seeking billet families for both male and female players. If you are interested in being a billet family please reach out to our Billet coordinators for more information.
Billet Email : ooaabillet@okotokshockey.com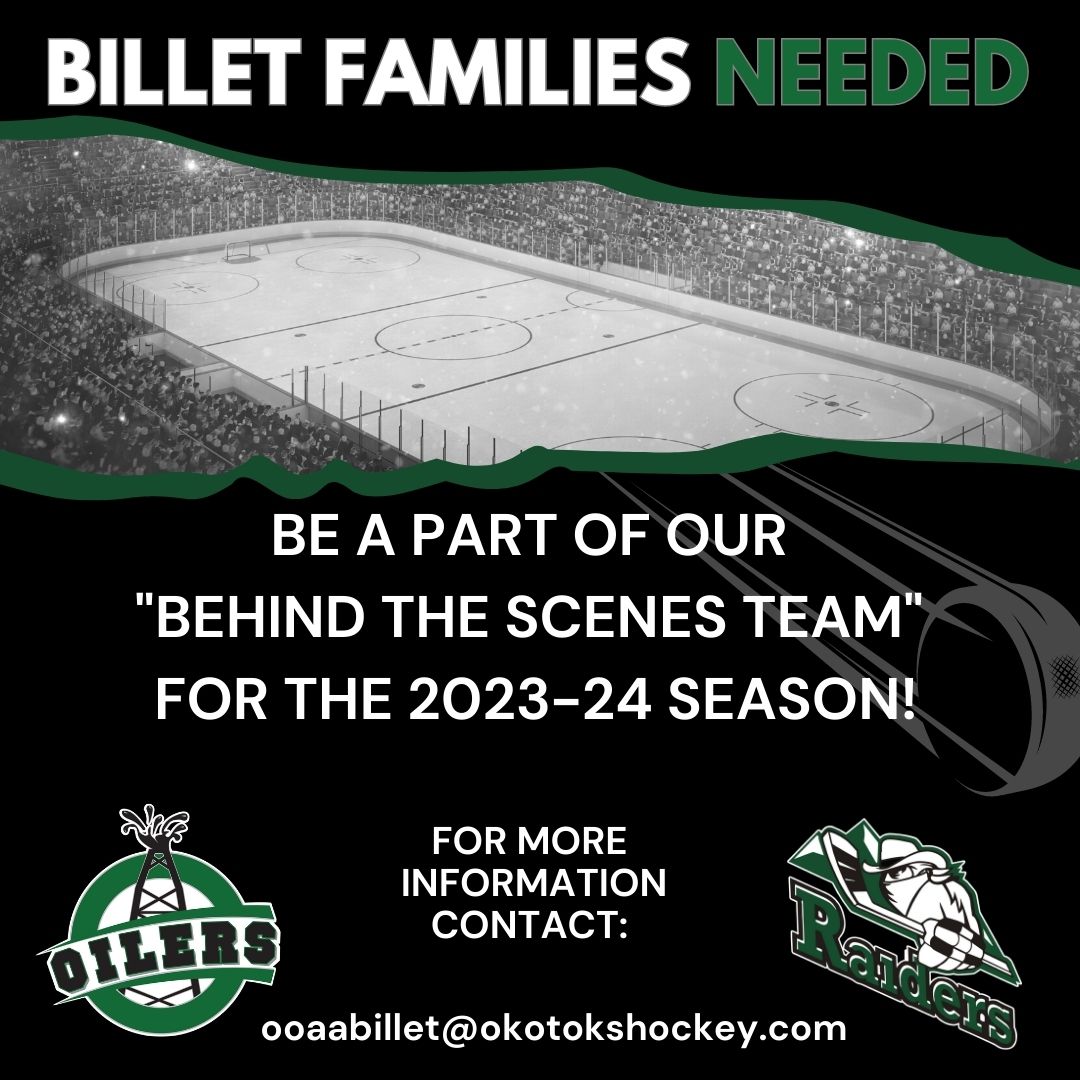 Be a part of our OOAA "Behind the Scenes" team, and become a billet family!
For more information on how you can have a positive impact during this year's hockey season, please email ooaabillet@okotokshockey.com.